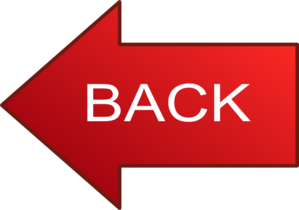 Back to
Legal Resume Samples
Lawyer Resume Sample
Lawyer Resume Sample Bullet Points
Represent clients in criminal and civil litigation and other legal proceedings, draw up legal documents, or manage or advise clients on legal transactions.
Specialize in a single area or may practice broadly in many areas of law.
Represent clients in court or before government agencies.
Present evidence to defend clients or prosecute defendants in criminal or civil litigation.
Select jurors, argue motions, meet with judges and question witnesses during the course of a trial.
Study Constitution, statutes, decisions, regulations, and ordinances of quasi-judicial bodies to determine ramifications for cases.
Interpret laws, rulings and regulations for individuals and businesses.
Present and summarize cases to judges and juries.
Prepare legal briefs and opinions, and file appeals in state and federal courts of appeal.
Analyze the probable outcomes of cases, using knowledge of legal precedents.
Examine legal data to determine advisability of defending or prosecuting lawsuit.
Evaluate findings and develop strategies and arguments in preparation for presentation of cases.
Advise clients concerning business transactions, claim liability, advisability of prosecuting or defending lawsuits, or legal rights and obligations.
Gather evidence to formulate defense or to initiate legal actions, by such means as interviewing clients and witnesses to ascertain the facts of a case.
Negotiate settlements of civil disputes.
Prepare and draft legal documents, such as wills, deeds, patent applications, mortgages, leases, and contracts.
Confer with colleagues with specialties in appropriate areas of legal issue to establish and verify bases for legal proceedings.
Supervise legal assistants.
Perform administrative and management functions related to the practice of law.
Lawyer Resume Sample Keywords and Simple Resume Phrases
Developing objectives and strategies
Evaluating information to determine compliance with standards
Judging the qualities of things, services, or people
Selling or influencing others
Organizing, planning, and prioritizing work
Establishing and maintaining interpersonal relationships
Provide consultation and advice to others
Documenting and recording information
Communicating with supervisors, peers, or subordinates
Communicating with persons outside organization
Thinking creatively
Updating and using relevant knowledge
Identifying objects, actions, and events
Interpreting the meaning of information for others
Monitor processes, materials, or surroundings
Analyzing data or information
Decision-making and problem-solving
Interacting with computers
Scheduling work and activities
Coordinating the work and activities of others
Performing for or working directly with the public
Use knowledge of environmental laws and regulations
Examine evidence to determine if it will support charges
Analyze legal questions
Use administrative law
Compile information for court cases
Compile evidence for court actions
Examine data against legal precedents
Analyze data to discover facts in case
Conduct legal hearings
Understand legal terminology
Participate in appeals hearings
Determine if evidence is sufficient to recommend prosecution
Advise clients or customers
Use interviewing procedures
Conduct legal research
Search legal records
Make presentations
Explain government laws or regulations
Draw up agreements in accordance with laws
Interview crime witnesses or victims to obtain descriptive information
Direct collection, preparation, or handling of evidence
Confer with prosecuting attorney
Follow copyright laws
Use research methodology procedures in legal cases or issues
Use conflict resolution techniques
Use knowledge of investigation techniques
Direct serving of legal documents
Use library or online Internet research techniques
Apply legal concepts to medical reports or documents
Follow confidentiality procedures
Follow contract, property, or insurance laws
Communicate technical information
Write legal documents
Draft laws or legislation
Review civil rights laws
Decide causes of legal action
Use case logic or precedent
Follow rules of evidence procedures in legal setting
Use public speaking techniques
Interpret laws or legislation
Analyze existing evidence or facts
Identify laws or court decisions relevant to pending cases
Obtain information from witnesses, attorneys, or litigants
Use knowledge of relevant laws
Follow professional ethics principles in law practice
Follow tax laws or regulations
Use knowledge of legal procedural rules
Write legal correspondence
Apply court rules or strategy
Use knowledge of judicial system